Wildix collaboration - Multiuser group chat
Create a chat room:
Click on More options button -> choose + Group chat from the list:

2.Edit the conference title (optional)
4.
Click the
Tick
icon to create a group chat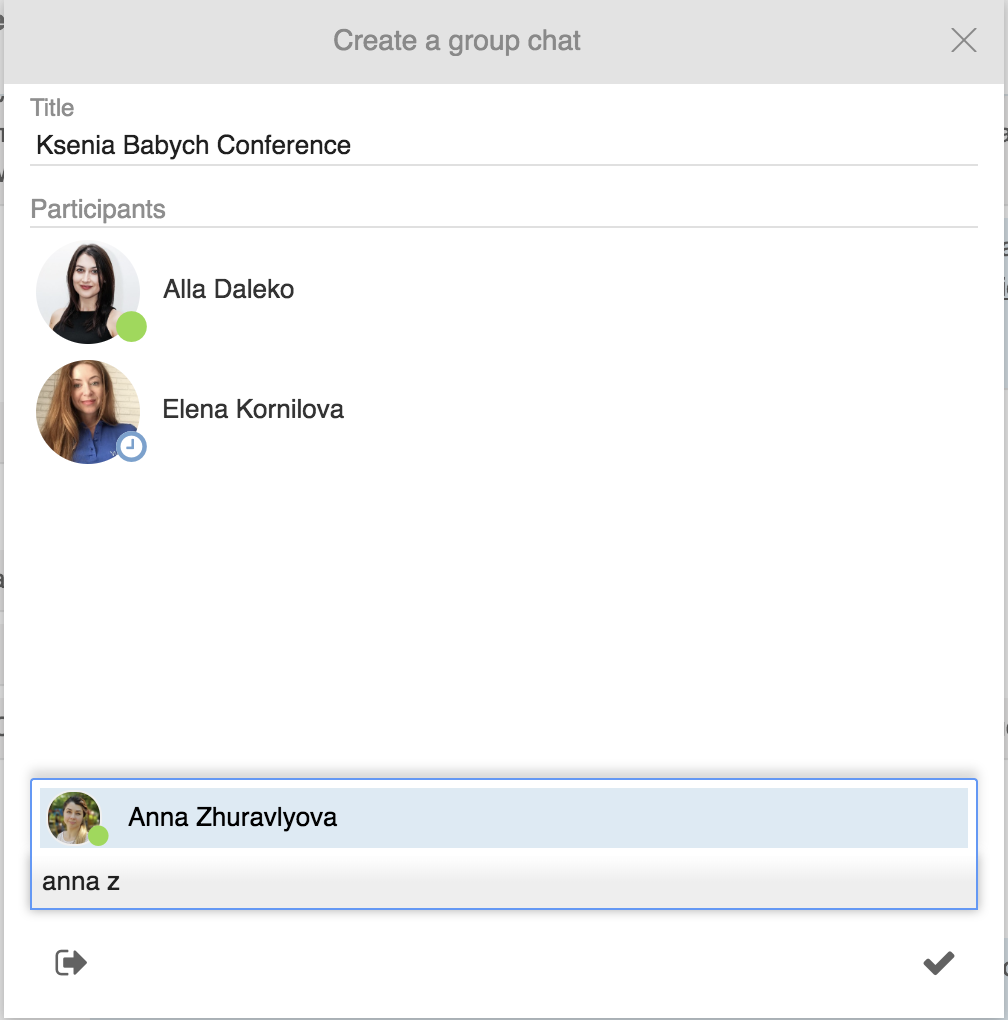 Participants receive conference invitation via chat.
Add / remove users:
Only group chat manager can add and remove users. Open the group chat management section by clicking on its title.
Add user: start typing a participant's name/ extension number in the field and click the Tick icon to confirm

Remove user: mouse over a participant and click on the x icon in front of the participant's name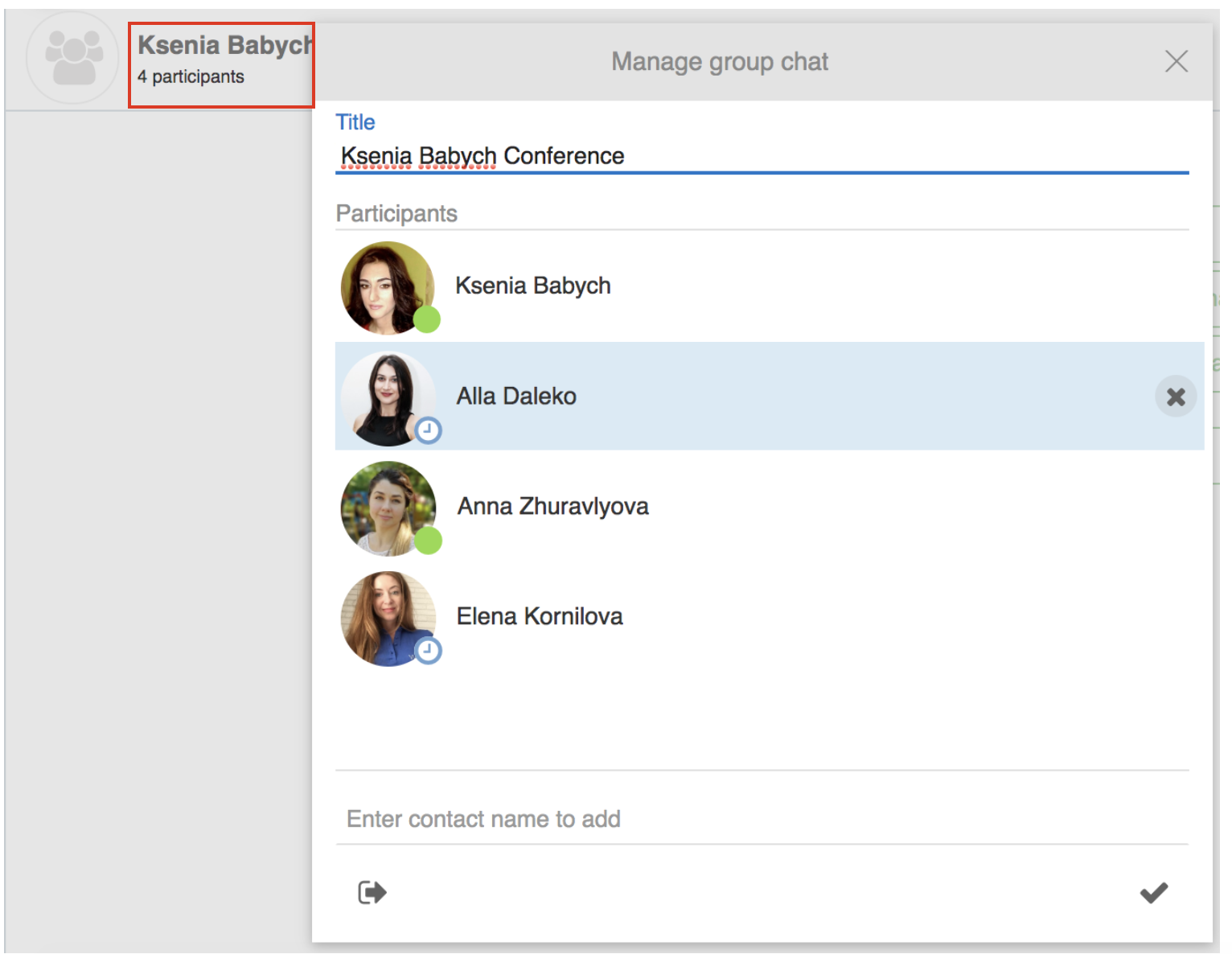 Close the group chat:
Only the group chat manager can close the chat.
Other participants can leave the chat room and can join back only after the manager adds them again.
Click on Logout icon in the group chat management section

Click OK to confirm
Related Articles

iOS Mobile Collaboration - Group Chat

Available starting from iOS app beta version 7.8.35566 and WMS Beta version 4.03.44655.46. Multiuser cloud-stored group chats with possibility to add up to 500 participants and send pictures/ files. Limitations: no more than 100 group chats can be ...

Wildix - Collaboration menu introduction

Top menu: 1 - Search field with speech recognition and call button: search for colleagues and contacts and perform quick actions from drop-down list: call, chat, send a fax/ Post-It etc: 2 - Device selection: active device to place and answer calls ...

Wildix collaboration - Chat/presence

Chat/ Presence Notify unread messages via email: enable / disable email notifications about new chat messages (disabled by default) Show notifications in DND status: enable / disable chat / call popup notifications in DND status Auto away status: if ...

Wildix collaboration - Settings

Go to Collaboration -> Settings. To apply changes, click Save on each page of Collaboration Settings. Personal Password: edit your password for access to Collaboration Two-factor authentication: you can enable 2 factor authentication (2FA), which ...

Wildix collaboration - Post-It

Post-It It is possible to send virtual sticky notes to users or post them on your screen as a personal reminder. From the top menu: Click on + button in the top menu and select Post-It: To: select the Post-It recipient enter the user name / ...