Once you access Wildix Collaboration for the first time on the device, follow the popup notifications which help you:
enable desktop notifications (incoming call/ chat/ voicemail and other popup notifications)

enable location sharing

If the notifications still do not appear in the browser when Wildix events happen. Taking a look at the devices notification settings for the specific browser used would be the next option. See the screenshots below to see how this would be done for a user who uses Chrome.

Browse to the PC settings.
Once in settings, now browse to system settings.

In a scenario where the user is using Chrome, find this application in the list and ensure that 'ON' is enabled. If this is showing as 'OFF' this will mean that no notifications will be shown on the device for any events which happen in this application.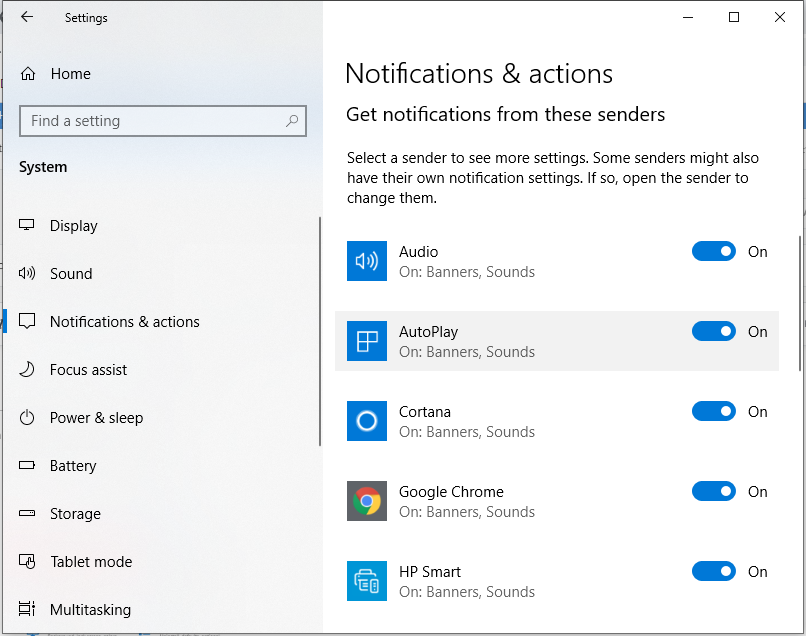 In the case where you still do not get notifications for Wildix, it is worthwhile having a look in the browser settings to see if these have been automatically blocked. Please see the screenshots below on how this can be done.

Once again, for a user that is using Chrome, at the top right hand corner of the screen three horizontal dots are shown. Hover over this and browse to settings.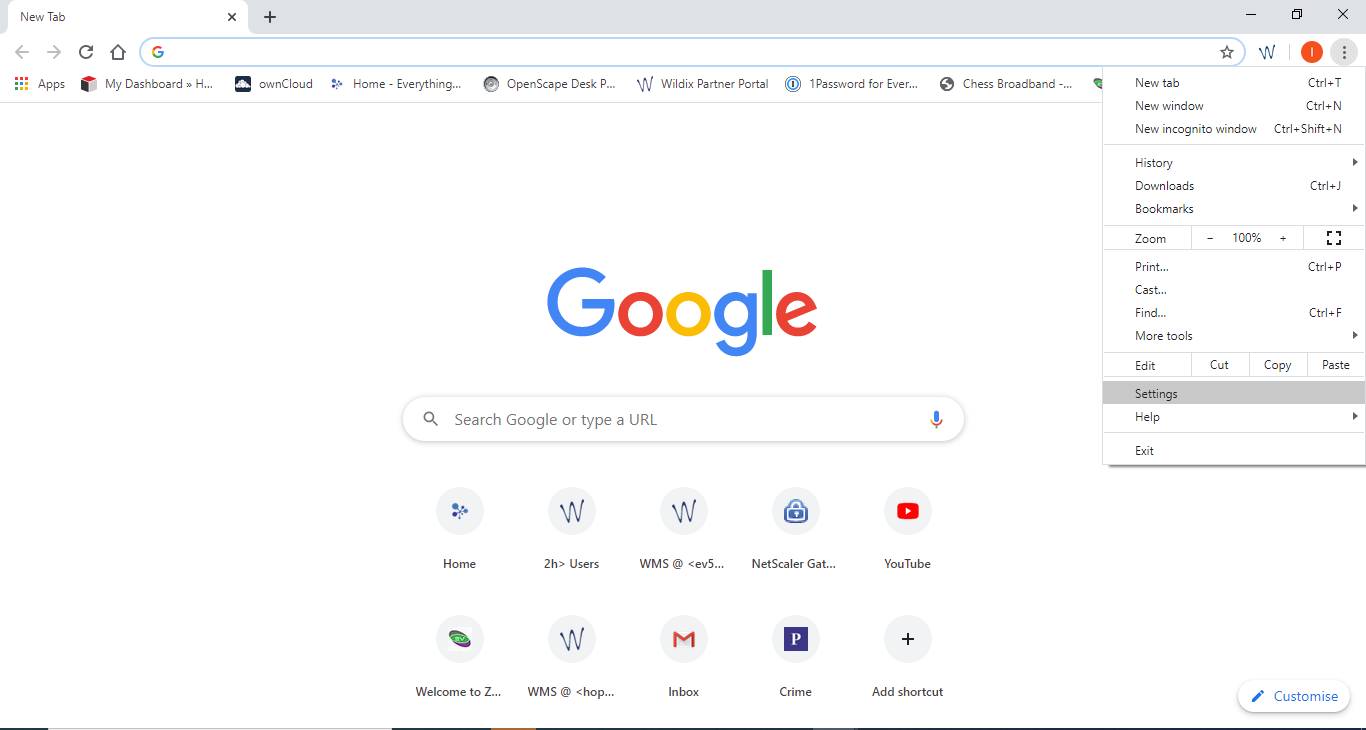 When in the settings menu, you will now need browse to the Privacy and Security settings.

Once you have accessed the Privacy and Security settings, you now need to select 'Site settings'.


In site settings, scroll down to the permissions section and select 'Notifications'.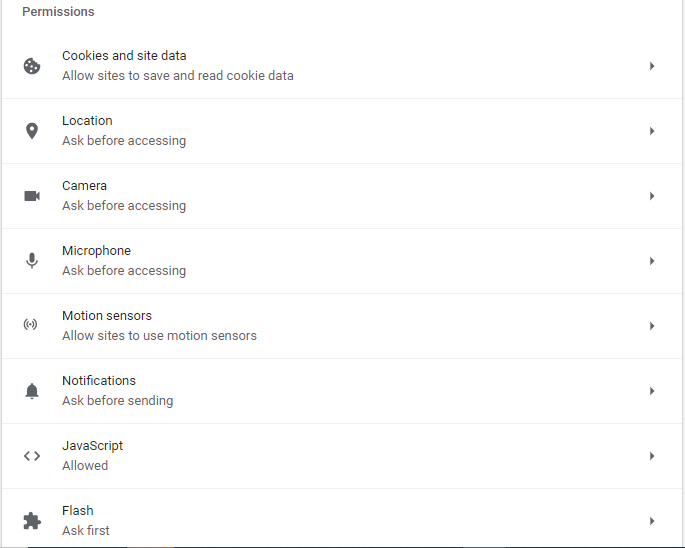 In settings - notifications you will find a list of many different sites you use. Have a browse and find the URL address which you use to access Wildix on the web, when this has been found click the arrow to the right of it, this will pop up a new window with all the individual permissions for this specific site.


With the permissions window open for the specific site, you will need to ensure that the notifications tab is showing as 'allowed'.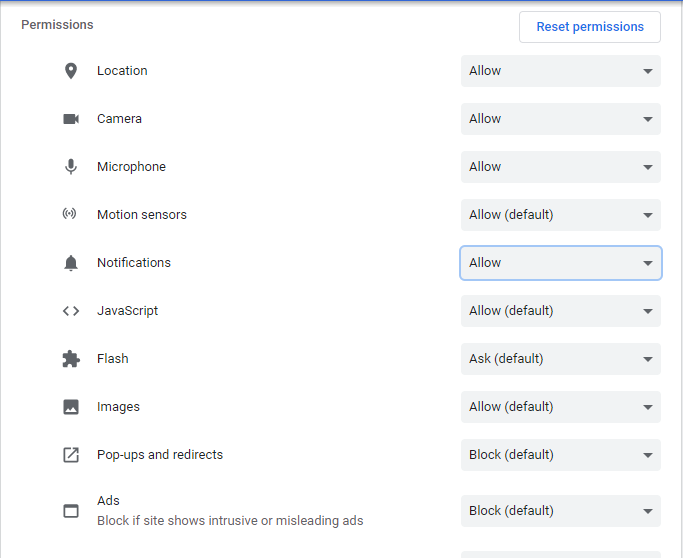 This would be the exact same for any other browser which is used to run Wildix however some options/settings may be in different locations.